eCOMPASS
Aiming Solution for Mortar Systems
eCOMPASS is an electronic aiming device designed to provide firing aiming data (orientation and elevation) to mortars.
The system is based on a multiple sensors module (gyroscope, accelerometer, digital compass, and optical cameras), resulting on a non-dependant GNSS device.
The joint integration of the gyroscope, accelerometer, and digital compass are used in the Northfinding and Northkeeping processes. Moreover, eCOMPASS is equipped with two cameras: daylight and thermal taking more than 400 reference points which are used for Northkeeping (both day and night).
In only 70 seconds, eCOMPASS is ready for firing and reduces the after-firing adjustment to less than 5 seconds. Besides this short time for aiming, eCOMPASS improves aiming accuracy, obtaining a precision lower than 7 mils RMS in orientation and 3 mils RMS in elevation.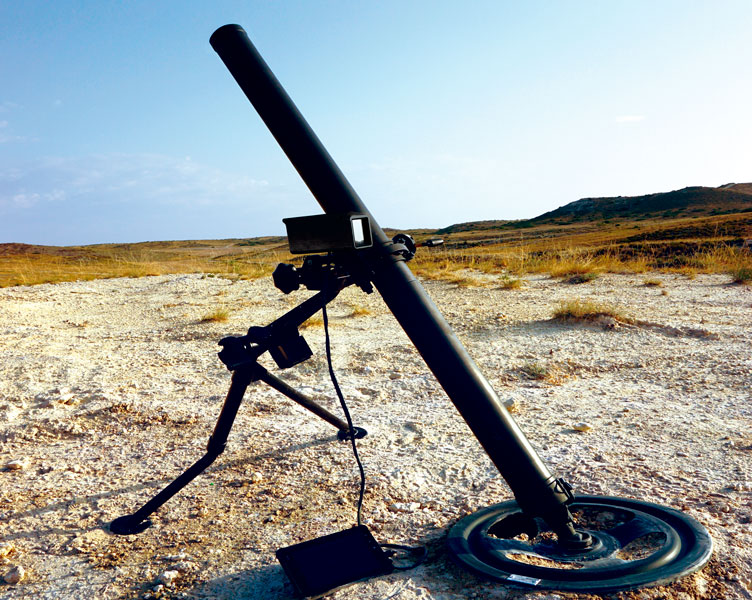 FAST AND EASY DATA OPERATIONS FOR MORTAR SYSTEMS
eCOMPASS is similar in size and weight to a normalized sight unit. It is equipped with a NATO standard mounting dovetail. This characteristic, along with the sensor's high shock resistance, allow it to be used in all type of mortars (60 mm, 81mm & 120 mm), without being necessary to be removed from the dovetail during the firing regardless charge or rate of fire.
Sensors and aiming data are managed from a rugged tablet computer. Any rugged tablets, operating under Windows system, can be used.
A user-friendly SW helps the gunner to lay the mortar in orientation and elevation in a very short time.
The extremely fast and easy aiming of the system allows mortars fire to the same target using three different elevation angles, landing the projectiles at the same time (Multiple simultaneous impact).
eCOMPASS needs few maintenance operations. It only requires a boresighting when it is assigned to a mortar.
eCOMPASS OPERATING PROCESS
The sensor unit is laid on the ground 3 m away of any magnetic influence for the Northfinding process. In 20 seconds, the north is located and eCOMPASS knows in which directions its threeaxes are aiming.

The aiming data can be entered into the system (SW) both manually and automatically from a fire control system (FCS). To enter the aiming data manually a virtual keyboard is used.The software helps the gunner to aim the mortar, advising on turning the elevation and orientation hand-cranks. Using the graphical scheme that represent the bipod elements, the user is guided to adjust the mortar to the correct aiming direction.
The sensors combined with the SW calculations allows eCOMPASS to be aimed without need of performing levelling. When mortar reaches the correct orientation and elevation, a green light informs the operator.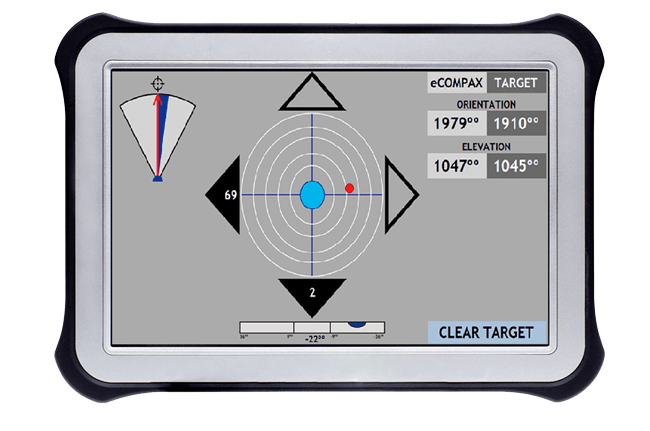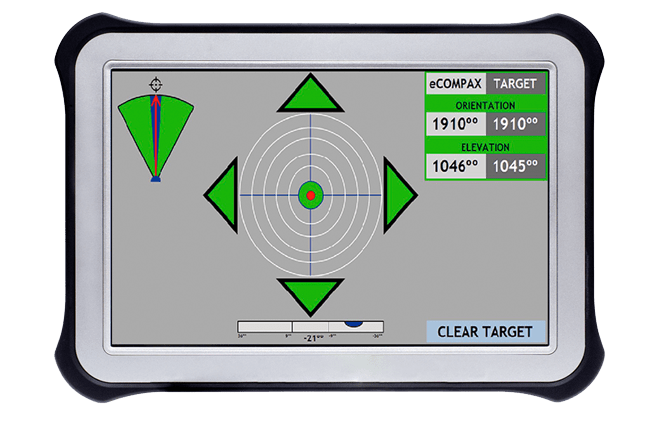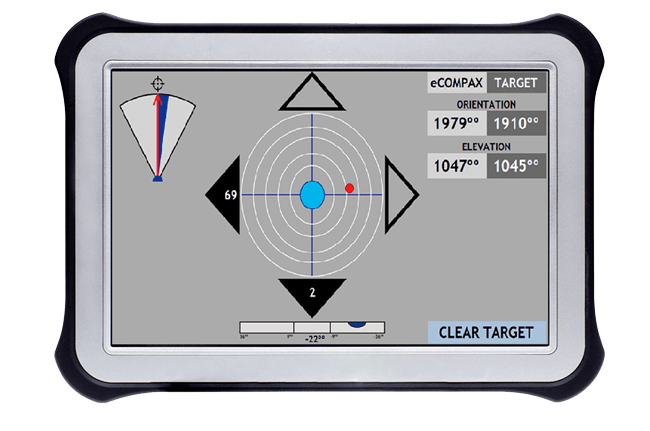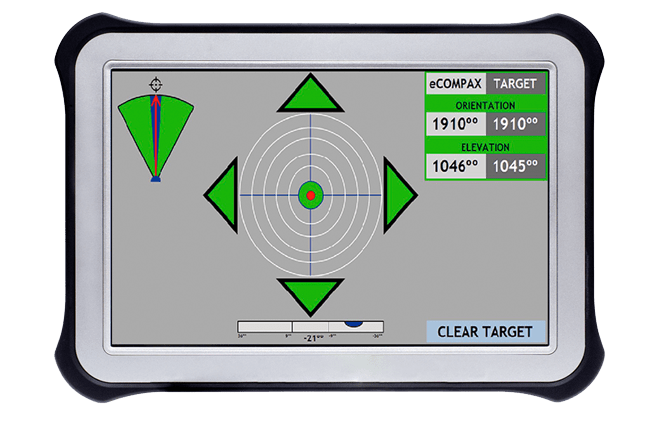 For more information about eCOMPASS do not hesitate to contact us
Basic information on personal data protection
Controller
Arquimea Group, S.L.
Purpose
Suply information about our products and services.
Maintain customer relationship.
Sending commercial information from Arquimea Group companies
Legal Basis
Legitimate Interest to provide information about our products and services.
Informed consent
Data Sharing
Processors.
Other Arquimea Group companies needed for providing our services.
There are no international transfers planned.
Rights
You can exercise your rights of Access, Rectification, Erasure, Limitation, Objection and Portability through the channels established in our Privacy Policy