The Program aims to contribute to the economic recovery of Spain, boosting it through the scientific and technological talent present in the Spanish research fabric.
R&D-intensive companies will be supported with non-refundable private resources that contribute to their growth and competitiveness.
The first call for proposals, which opens on 23rd March, will evaluate both the research company and its R&D&I capacity as the project excellence and its social impact.
Madrid on 23rd March 2021 – Orbita.k is an initiative launched by the Kaudal company to create a relational environment of R&D&I agents in a moment when the promotion of science and technology is crucial for the economic recovery of Spain. The Collaborative Private Investment Call of Proposals launched under Orbita.k is the first Technological Patronage program in Spain aimed at excellence and impact. Orbita.k will aim to identify the greatest number of projects that respond to social challenges by developing new technologies to provide companies with the private resources necessary to take them to the next level.
Spanish companies from all sectors, technology centres, and private Spanish research entities that are carrying out leading R&D and/or technological innovation (IT) projects will be able to apply to this call of proposals. These projects can be in different TRL (Technological Readiness Level) and sectors as diverse as health, environment, agri-food, energy, industry and digital industry, space, or biotechnology.
The resources that the companies will obtain through Orbita.k will be at least 25% of the expense of the R&D projects and 12% of the IT projects. The minimum amount of the project expense is € 250,000 if it is R&D and € 400,000 if it is IT. The project structuring capacity can reach up to 200 million euros.
"We are going to choose excellent projects in three areas: the company must be intensive in R&D, the project must be excellent at the innovation level and represent an improvement compared to the current state of the actual art and, thirdly, they must be projects that help to solve problems present in society" adds Diego Fernández, president of Kaudal.
The path to innovation counts on many players.
For this Program, Kaudal is accompanied by the Pfizer Foundation, DRO (Damián Rodríguez Olivares Foundation) and ASE-Acción Social Empresarial (Acción Social Empresarial), which join the Program to achieve greater dissemination and scope within the R&D&I ecosystem. All partners share the same vision on the need to promote science and innovation for social development and economic recovery.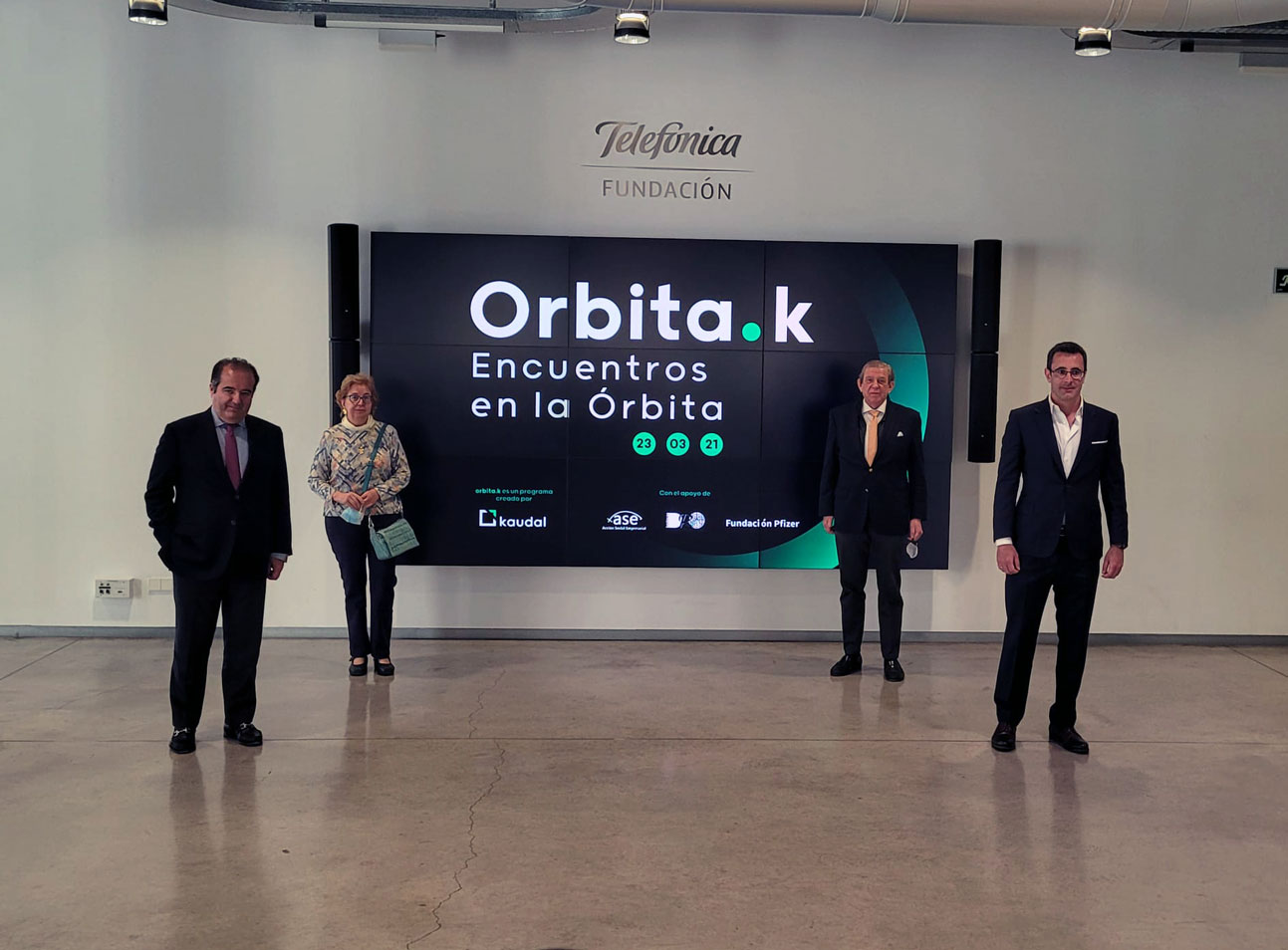 "Being part of Orbita.k allows us to participate in the creation of a powerful and determined ecosystem that supports R&D. Thus, we will ensure that society benefits from the results obtained through science, generating an important social impact", affirms the DRO Foundation.
These foundations and associations will support projects in different verticals or innovative topics. ASE-Acción Social Empresarial will lead Innovative Technologies with high social impact, DRO will focus on the Biotechnology and Bioengineering area, and the Pfizer Foundation will lead the Health vertical.
"For ASE-Acción Social Empresarial, collaborating with the Orbita.k project implies the commitment to encouraging entrepreneurship with values and social action in companies, and, in particular, to promote technological innovation projects with high social impact that, focused on people and founded on principles of responsibility, solidarity and joint effort, contribute to the Common Good of society".
Pfizer Foundation maintains that "with our participation in Orbita.k we intend to connect civil society with national R&D&I projects since due to this program, innovative products will be developed in the health field which will undoubtedly benefit the Spanish population. In this way, Orbita.k will bring scientific, technological, and social innovation closer to citizens, which is also the main mission of the Pfizer Foundation".
Investors are private companies and organizations that want to support research, development, and innovation projects that are drivers of society development. They do so through Technological Patronage, a collaborative investment instrument, which channels new private investment to R&D&I projects through a structuring based on tax incentives applicable to research, development, and innovation.
All the information on the first call of proposals, which will be open from March 23rd to August 30th, is available on the website www.orbita-k.es, where proposals can be submitted.