MIDAAS
Maintenance and Inspection Dual Arm Automatic System for wind farms
Wind farms projects are currently in an expansion phase, due to the high demand in power generation offered by this type of technology, as it is one of the most efficient renewable energy sources.
Renewable power is booming, as innovation brings down costs and starts to deliver on the promise of a clean energy future. Renewable energy companies aim to reduce installation, equipment, operation, and maintenance costs.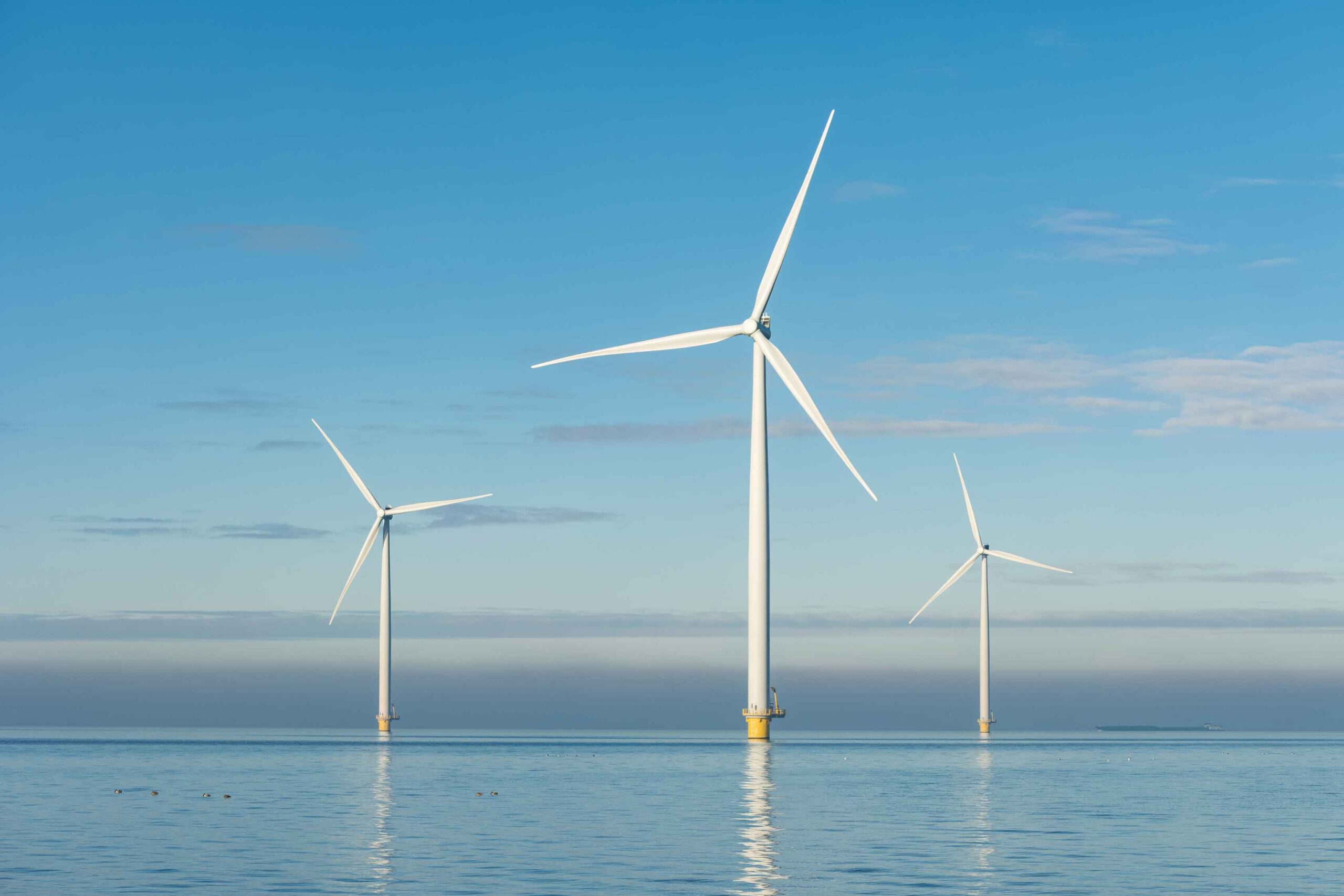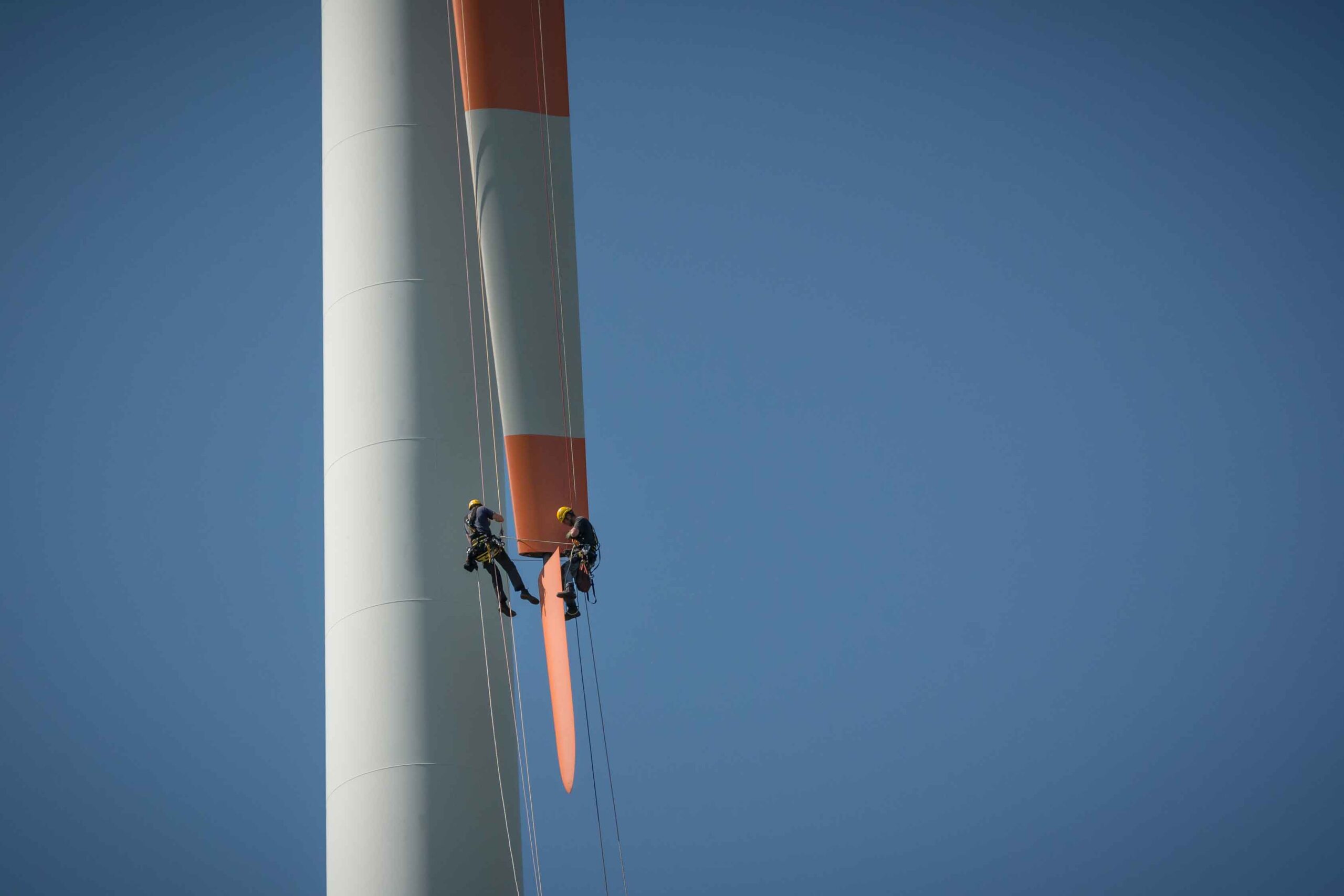 CHALLENGE
Regarding maintenance, given the size and peculiarities of wind turbines, it is a complex operation which requires the participation of qualified teams to perform vertical work, with the consequent high cost of specialized manpower, tooling, etc.
Currently, there are robotic solutions that focus primarily on the inspection of the blades, but not on the maintenance operations that would result after such inspection.
MIDAAS represents a successful and complete solution for automatic blade maintenance.
SOLUTION
MIDAAS is an autonomous robotic platform able to perform inspection and maintenance activities over the blade. Its main features are:
› Possibility to work on the entire blade on both sides at the same time. It has different robotic actuators on board able to perform multiple tasks.
› Adaptability by working on blades of different forms and sizes, thanks to an adaptable design.
› Ingenious folding system, easily portable with a simple and fast installation in the wind turbine.
› There is no need of additional infrastructure in the wind turbine, further than the already available in all wind farms.
› It is possible to perform different tasks by the same platform. The towers at both sides of the robot are equipped to store all required tools and deposits:
› Inspection (ultrasonic, IR, visible)
› Sanding or polishing
› Painting and coating application
› Cleaning
› Leading edge repairing
› Autonomous system operation that drastically reduces the need for human operators.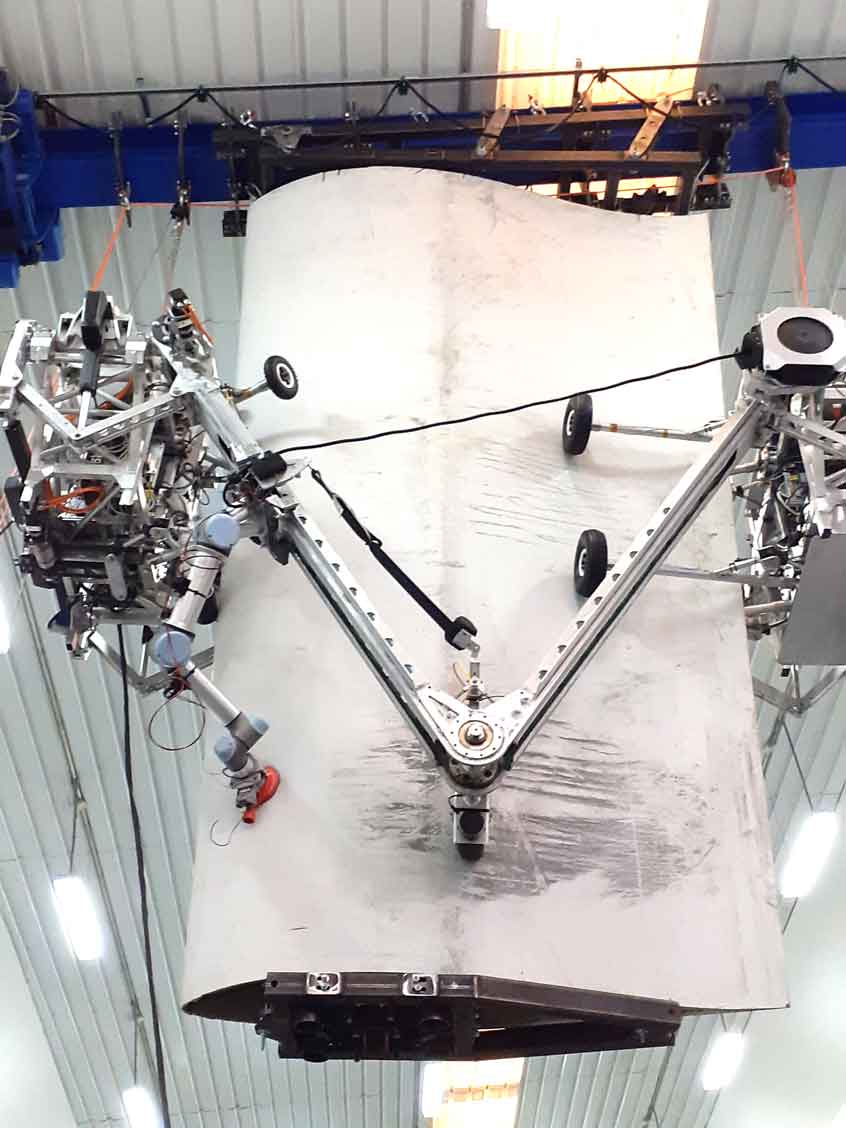 MAIN FEATURES
› Blade size: The robot platform concept can be scaled to any blade size.
› Blade coverage: The robot can operate approximately over the 92% of the blade surface (except for last few meters of the blade root section).
› Time of robot deployment over the blade: 1,5 hours
› Time of robot dismantling 0.5 hours
› Number of robotic arms Nominal 2. Other configurations would allow to mount up to 4 arms
RESULTS
It has been developed a first prototype for proof of concept and viability verification. The prototype was tested over a section of a real 2,2MW blade placed in an indoor set-up for testing purposes.
The tests performed were a complete success and with this first prototype it was possible to verify:
› Platform transport folding and unfolding process.
› Complete threading process on the blade. In fact, the robot was able to easily thread a 3,5-meter blade section (much more complex than threads a tip of a blade)
› Adaptability of the platform to the most complex shape of a real blade (max. cord section).
› High accurate movement over the blade. The robot can move up and down with a 5cm resolution in position with respect to the blade tip.
› Perform successfully automatic sanding of the blade surface (including leading edge).
› The complete process can be controlled by a unique operator from the ground station by an intuitive Graphical User Interface
Ready to take the leap?
Let us help you.