Technological solutions for animal reproduction,
animal welfare and
biodiversity conservation
SPERM ANALYSIS SOLUTIONS
Developing technology-based solutions for livestock production.
ARQUIMEA's expertise in livestock farming provided by its team make possible to create innovative approaches and applications for animal husbandry.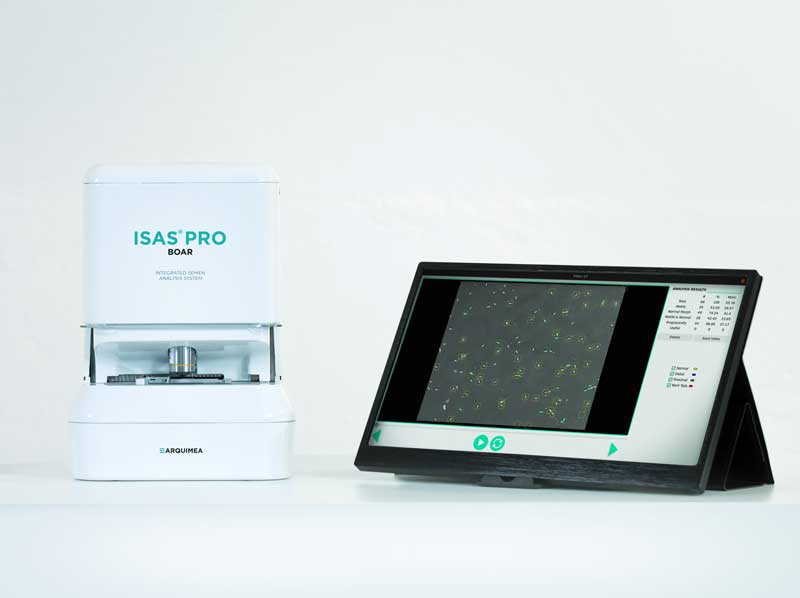 ISAS PRO BOAR - ROBOTISED BOAR SEMEN ANALYSIS
ISAS PRO Boar is a robotised system that automatically analysis, in only 10 seconds, the quality of porcine sperm. Fully automatic simultaneous analysis of motility, morphology and concentration through CASA technology. The software has an intuitive and user-friendly interface that allows automatic or customised analysis.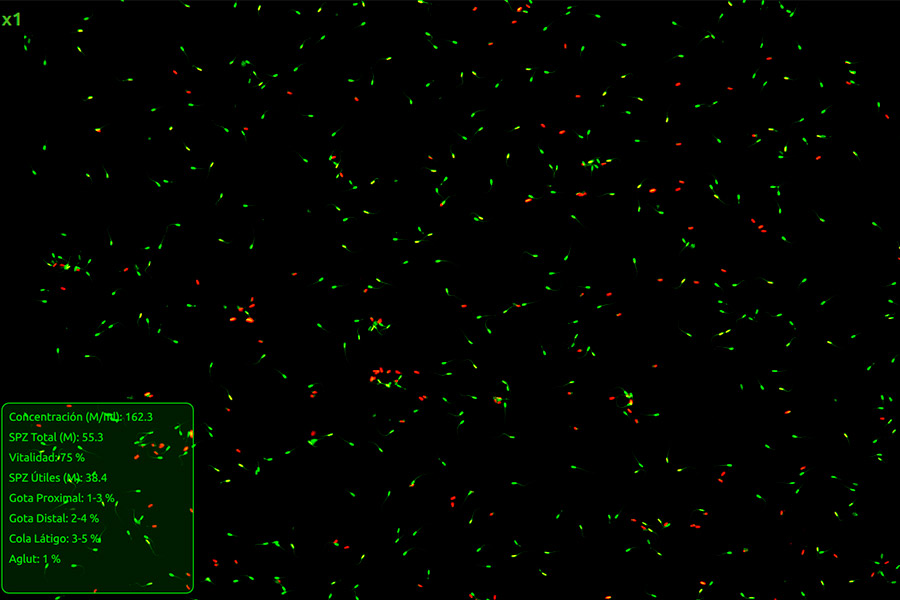 SQS 2 – SEMINAL QUALITY SYSTEM
Bringing sperm analysis optimization to your farm.
With the SQS2 you can analyze boar sperm samples in only a minute. Our automatic and easy to use device saves you time and resources while offering accurate results.
Moreover, if you connect your equipment to the SQS2 semen production server, the SQSLab, you will be able to track and trace boar semen production and its information at each stage of the production process.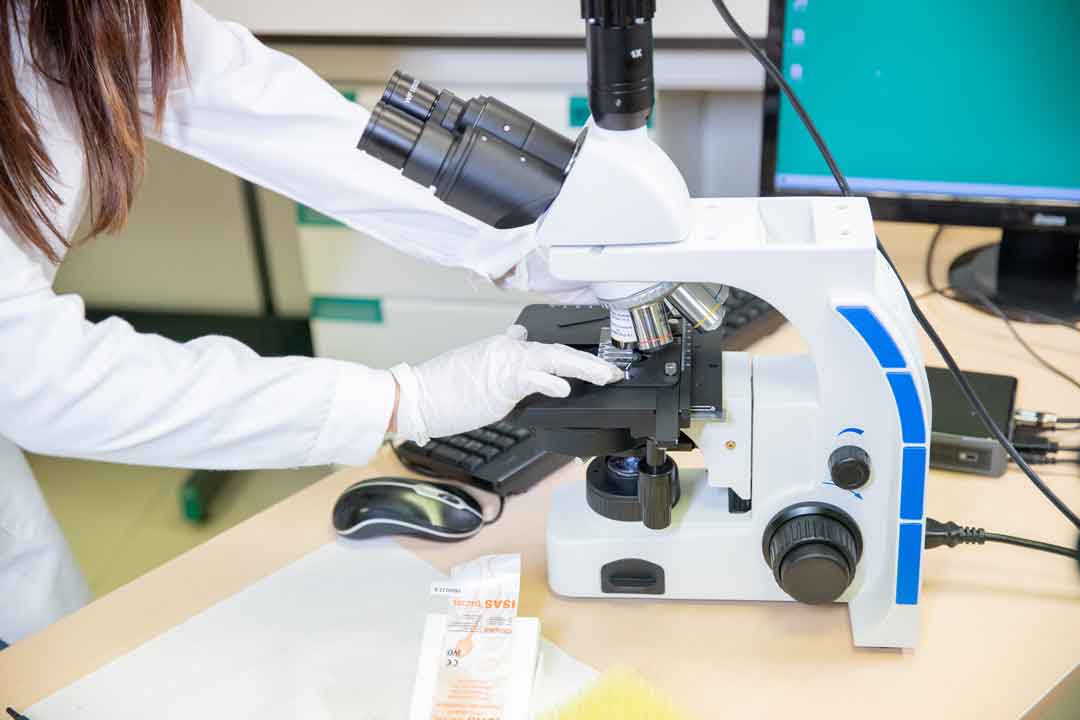 ISAS – INTEGRATED SEMEN ANALYSIS SYSTEM
ISAS is an integrated analysis system that simultaneously evaluates the motility and morphology of animal semen on a cell-by-cell basis. It analyses the sample in less than 1 minute with a high degree of precision. Using CASA technology, the software enables the analysis of semen samples without the need for prior knowledge of semen quality.
ISAS Counting Chamber -Disposable chamber
ISAS counting chamber is the solution to determine sperm concentration using disposable chambers by CASA technology. The design of the cameras on a slide provides greater ease of use and cost-effectiveness. It is available in various depths for veterinary use.
SPERMTRACK - Reusable chamber
Counting chamber specially designed for the semen displacement procedure, which eliminates all the disadvantages of traditional counting chambers. Available in various depths with and without grid for human and veterinary applications.
SPERM PROMOTERS
We design different food supplements to increase boar spermatogenesis, increasing sperm quality and concentration by 25% to 35%.
SPZ Algae
Nutritional supplement prepared from microalgae, with the aim of improving the quality and concentration of boar semen. Its microalgae-based composition contains nutrients, amino acids and vitamins that are more bioavailable to the animals, facilitating digestibility and reinforcing the immune response, thus resulting in improved welfare for the boar.
SPZ +
Nutritional supplement made from vitamins and minerals to improve the quality and concentration of boar semen. This product, applied daily, produces an improvement in the vitality of the sperm, causing a 15% increase in the volume of the boar's ejaculate
OTHER SOLUTIONS AND LAB EQUIPMENT
We complete our offer with diluents for the conservation of swine semen and insemination materials, such as our pheromone vaporizer, to stimulate estrus in a fast way. We also have all the insemination material you may need for your laboratory: heated plates, pipettes, tips, dilution tubes, etc.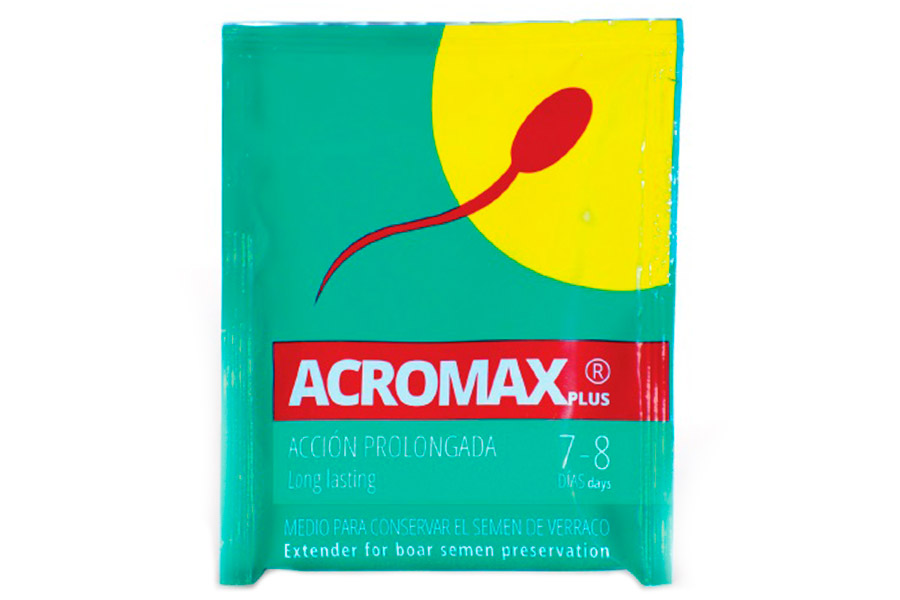 SEMEN EXTENDERS
Our boar semen diluents preserve three key spermatozoa players:
Acrosomal and intermediate piece's integrity and chromatin compaction.
Short-term (BTS), medium-term (EoBOS) and long term (ACROMAX & ACROMAX PLUS) extenders available. Find the best solution suited to your farm's needs.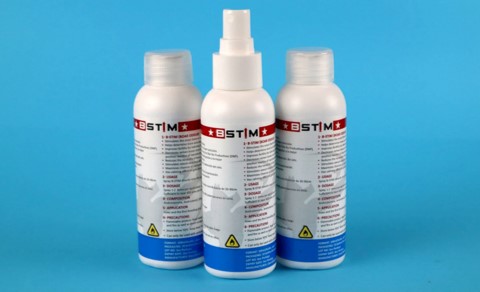 BSTIM - BOAR PHEROMONE VAPORISER
The use of pheromones has become an aid for boar farmers. BSTIM is a vaporiser made up of a set of synthesised pheromones that emulate those found in the saliva of the boar.
It replaces the presence of the boar, reduces semen losses, improves fertility and reduces disease transmission.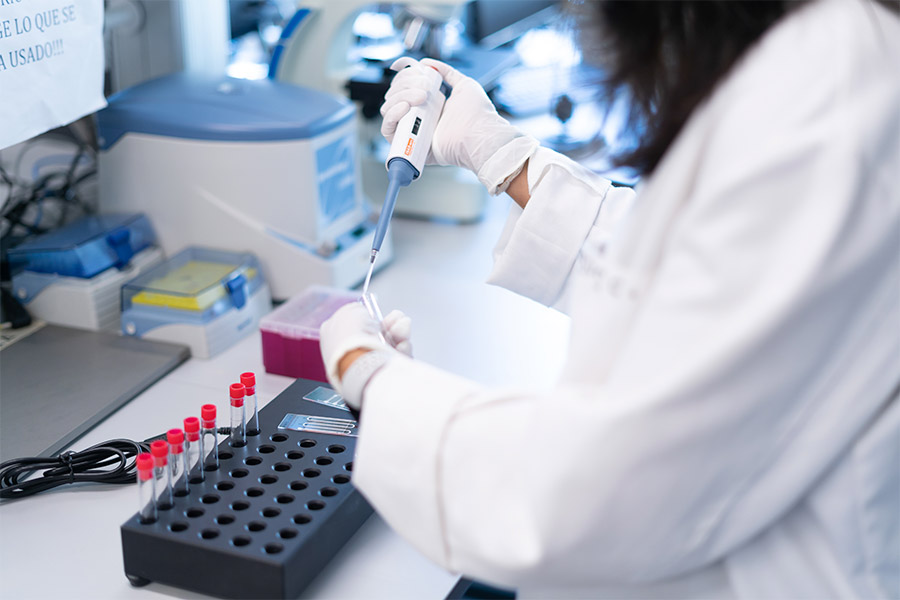 HEATING & COOLING
SYSTEMS
State of the art heating and cooling artificial insemination laboratory equipment: heated plates for slides and tubes, heaters for many samples, heated microscopy stages and sperm sample coolers.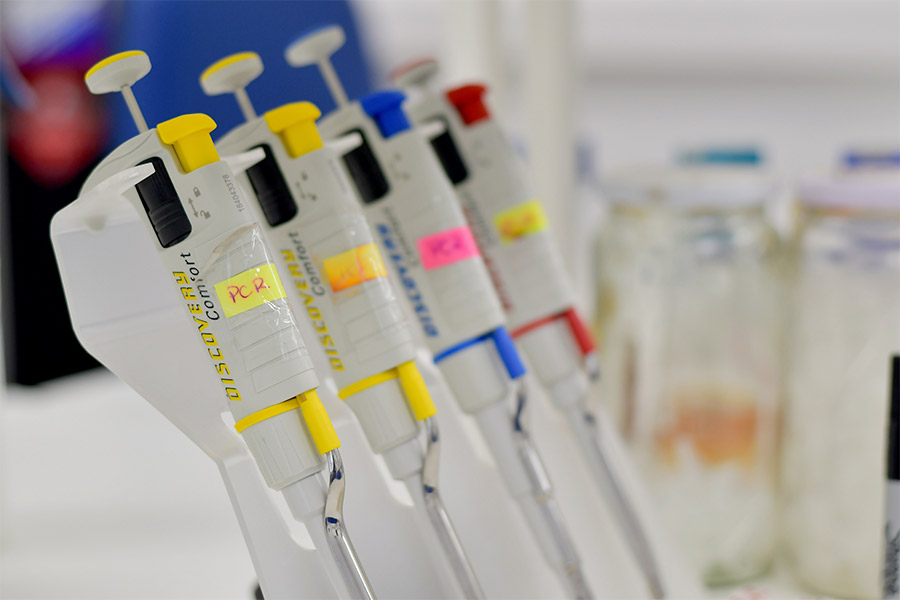 LAB EQUIMENT & SUPPLIES
Keep your laboratory or farm up to date with the latest trends in supplies and equipment for artificial insemination in pigs.
agricultural sustainability
AGRICULTURAL SUSTAINABILITY PROJECTS
We seek solutions for the conservation of the natural environment and the preservation of biodiversity through biostimulants and natural products. In ARQUIMEA, we develop projects to control diseases that affect ecosystems, revalue agricultural waste, treat water for irrigation and enhance plant growth.
ECOSYSTEM RESTORATION
Development of a compound of natural origin formed by microorganisms, with the ability to combat and eliminate the main phytopathogens that affect the Dehesas. In the last 25 years, more than 500,000 trees have been affected, so this bioproduct would allow the recovery of a unique ecosystem in the world.
AGRICULTURAL BIOSTIMULANTS
Natural and biodegradable products with the ability to enhance plant growth, combat pathogens, nitrogen fixation, phosphorus solubilization and plant resistance to drought stress. This bioproduct would enable the regeneration of desert soils, improve crop development and protect plants against pathogenic microorganisms.
RECOVERY OF AGRICULTURAL AND LIVESTOCK WASTE
Use of agricultural residues for their transformation into fuel, energy or by-products:
Production of bioplastics for animal production.
Transformation of pig slurry into renewable fuel and soil improvers.
Production of renewable energies (hydrogen and electric energy).
IRRIGATION WATER TREATMENT
Bioproduct with the capacity to eliminate algae that grow in irrigation water reservoirs, positively influencing the development of agricultural crops. A quarter of the cultivated surface area in Spain is irrigated crops, so it is vitally important to protect them. Thanks to this bioproduct, the proliferation of pathogens would be eradicated, technical damages would be avoided and bad odors would be eliminated, promoting a much more sustainable agriculture.
Ready to take the leap?
Let us help you.